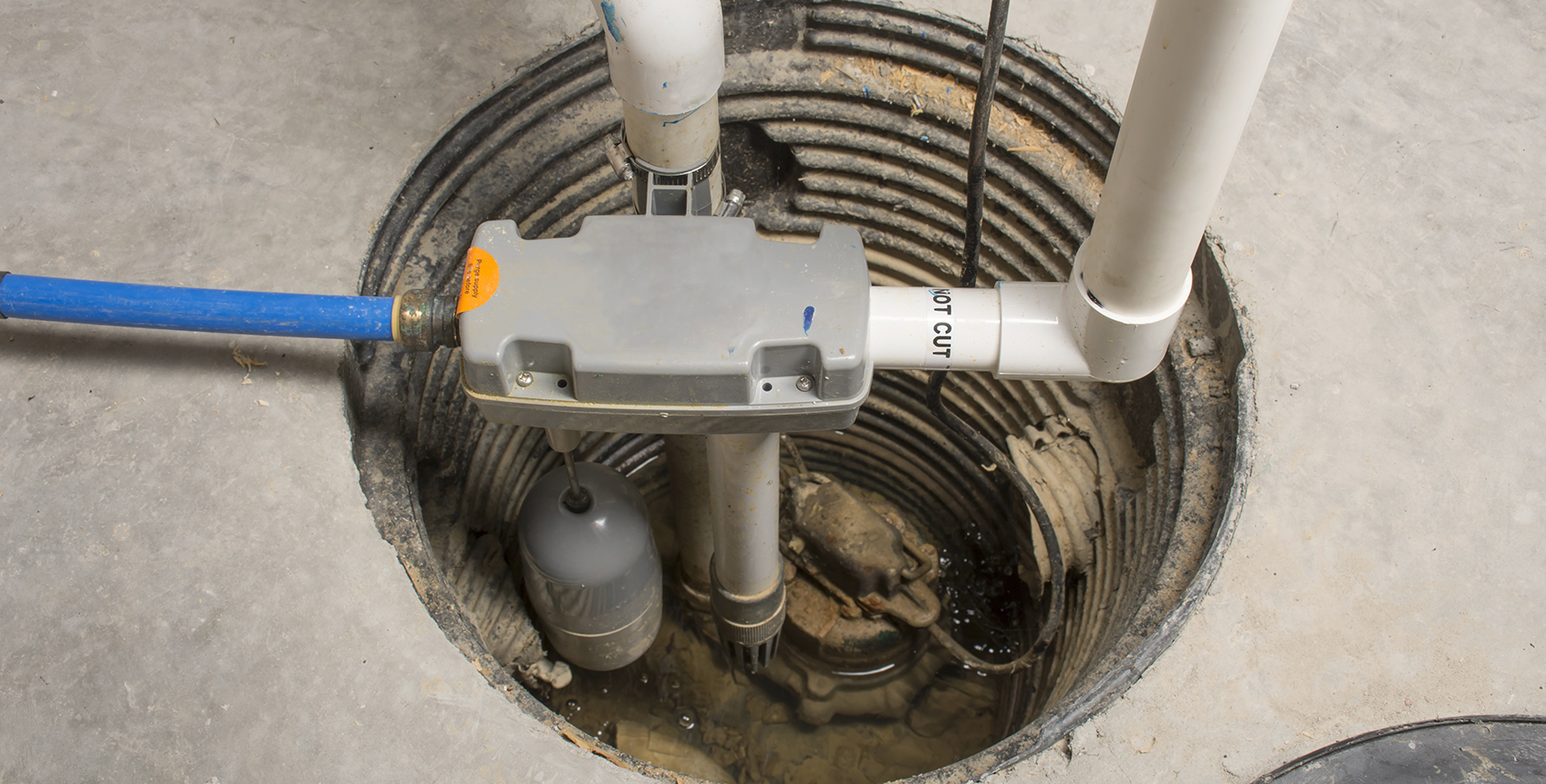 Sump Pump Maintenance and Sump Pump Installation in Central Ohio
Without a proper waterproofing system, your basement is in danger of flooding, standing water, and water damage. Furthermore, water in your home can create foundation issues as well as allow for mold growth. 
At CBUS Home Improvement, we deliver the best solution to water in your basement. How? By connecting you with our network of the best local companies to handle your sump pump requests. 
Our contractors' sump pumps are designed to move water out of your home. Additionally, they offer maintenance, repair, replacement and installation services for your existing sump pumps. Our sump pump services in central Ohio include:
Installation

Maintenance

Repair

Parts including single, dual and battery backup

Replacements and upgrades
With experience and expertise, the professional companies working with CBUS Home Improvement will ensure your home is comfortable, safe, and dry.
Are you tired of having a wet basement? Give our waterproofing company a call at (877) 846-9292 today to schedule a FREE inspection. Our team will connect your with our experienced, professional partners. 
What is a sump pump used for?
Sump pumps are a permanent and effective waterproofing system for your home. As your first defense against basement floods, you must have a functional and properly installed sump pump. 
There are two sump pump types – pedestal and submersible:
The pedestal version has a motor mounted above the sump.

The submersible group has the engine inside the sump and is sealed to prevent electrical short circuits. 
How long do sump pump systems last? Typically five to ten years, for submersible, and 25 to 30 years for the pedestal. 
Fortunately, the waterproofing team at CBUS Home Improvement uses premier models that are built to last and perform better than our competitors' and big box stores. 
Lastly, it's crucial to understand that not any old sump pump will do. You need a sump pump designed for your home. Our contractors can help you determine which sump pump is the proper size and can deliver the protection your home needs against water damage and flooding. 
What makes a good sump pump?
Alarm

– A sump pump alarm can alert you to any problems, including overflowing water or maintenance requests.

Sump Liner

– A great liner will reduce the risk of clogging caused by pests and debris.

Sump Lid

– An airtight lid will protect your device from debris while keeping trapping odors and humidity.

Pump Stands

– Pump stands raise your sump pump above the bottom of the liner and protect against silt or sediment.

Discharge Line Protection

– Discharge lines can clog anytime or freeze during the winter. A sump pump discharge line protector will ensure your sump pump is always performing at its best. 

Backup Sump Pump

– Backup sump pumps are the perfect line of protection in the event that your primary sump pump fails. If you travel often then a backup sump pump is a must. 

Battery backup

– Our battery backups keep your sump pump operating even when there is a power outage.  
What Services Do Our Network Contractors Offer For Your Sump Pumps
Repair

– If your sump pump is beeping while failing to give you a dry basement, our contractors can take a look. Our contractors have worked with multiple brands and types. Thus, they know what it takes to repair your device and ensure it runs flawlessly. 

Maintenance

– Is your sump pump clogging up? Let our waterproofing team come out and dislodge any debris. Annual Maintenance is suggested for sump pumps much like getting the oil changed on your car to keep the engine performing optimally. Additionally, they can provide upgraded lids, liners, or line protectors. 

Replacement

– Replacing your sump pump can be a daunting task. You have to find the right model for your home while also keeping track of improvements and innovations. Let our waterproofing team walk you through the searching process, and they'll handle the installation for you.

Installation

– Are you tired of standing water in your basement? Our contractors can deliver the sump pump installation services in central Ohio. Our products will give you a dry basement. Additionally, our contractors have experience and expertise. They know how to handle installation without hurting your home. 

Upgrades

– Sometimes, you need to improve your basement waterproofing system. Our installers can help you find the perfect sump pump replacement for your home. 

Single, dual, and battery backup options

– Not all battery options will save you energy or work with your sump pump. Let us find you the perfect battery option for your home and wallet. 
Contact CBUS Home Improvement for the Best Sump Pumps and Installation in Columbus, OH
CBUS will connect you with our network of impressive, local options for sump pump repairs, maintenance, and servicing. Furthermore, our waterproofing company is focused on giving you the premier sump pumps to protect your home. 
Without a reliable sump pump, you may experience a damp, wet basement or crawl space. Let our contractors give you a comfortable, dry home when you give us a call at (877) 846-9292 to schedule a FREE sump pump inspection.