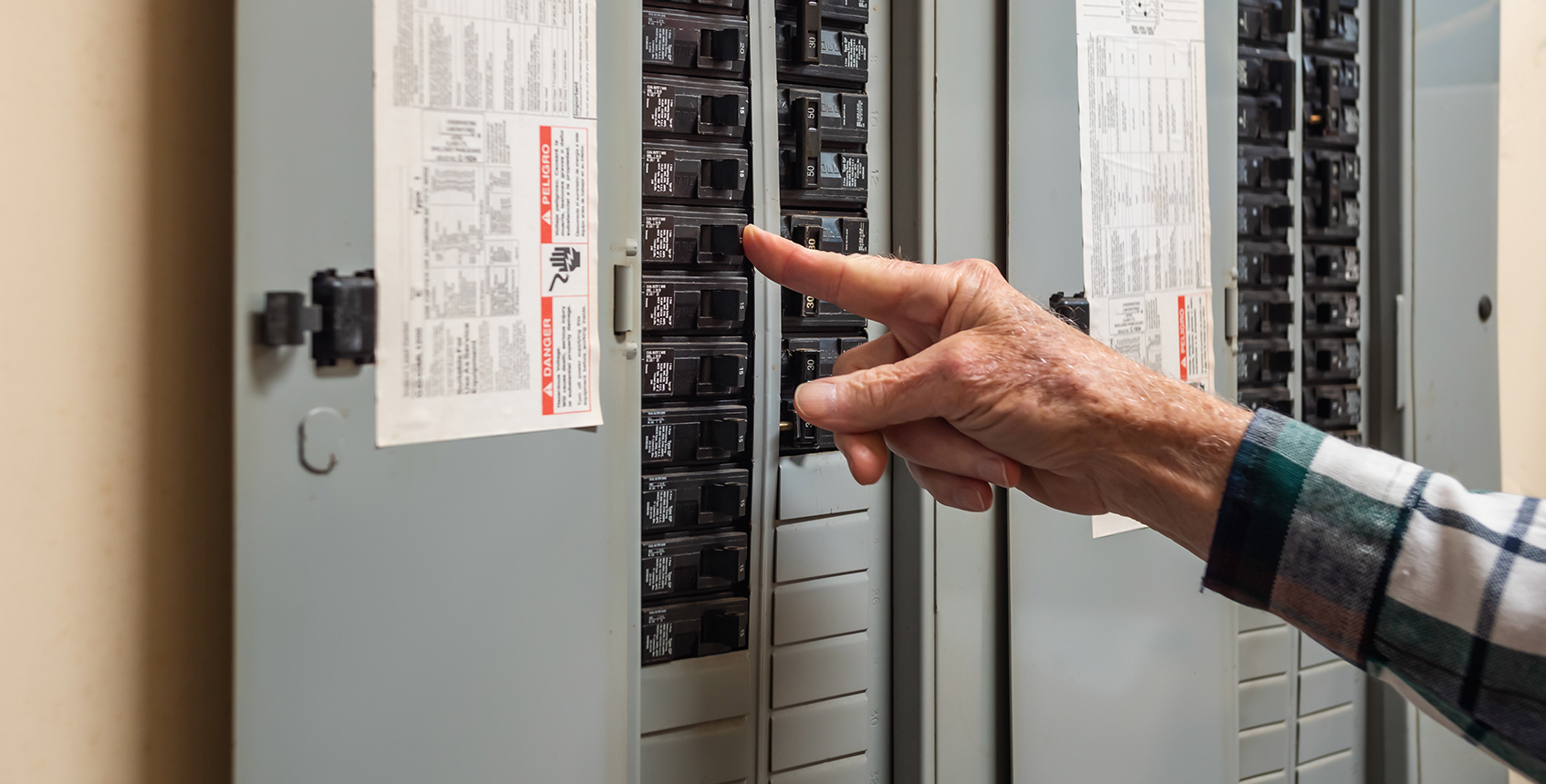 Upgrade Your Home With Our Expert, Certified Electrical Services 
Upgrading your home's electrical system is always a good idea for new and old houses. Whether you want to increase the amp-panel or need home repairs, electrical services will enhance your family's comfort and the value of your home.
If you need a skilled, experienced electrician company in Columbus, OH, then look no further than CBUS Home Improvement. We can connect you with skilled, premier electricians you can trust to work on your home. Furthermore, our licensed electricians understand home systems inside and out. Their experience allows them to deliver effective, practical solutions to upgrade and repair requests. 
Do you want to install a home theater or improve your home's structured wiring? Then give our electricians in central Ohio a call at (877) 846-9292 today to schedule a FREE consultation. 
What Are Common Electrical Problems Around The Home?
Frequent electrical surges or sags and dips in power

– Damages to powerlines, lighting strikes, subpar wiring, and faulty appliances can cause surges. Check if your appliances may be creating any dips in energy.

Circuit breaker tripping regularly

– High wattage items such as hair dryers can frequently trip circuit breakers. Some items can be placed on lower settings. However, you may need to fix an outlet or upgrade your electrical system. 

Electrical shocks

– Electrical shocks can happen when you turn a device on or off. Usually, an electrical shock is a sign of bad wiring, and you may need an electrician to take a look. 

High Electric Bill

– A high electric bill can be solved by switching providers or reducing your consumption. However, there could be damaged wirings and circuits consuming more power.

Circuit Overload

– Overloading your power boards means you don't have enough power points for home upgrades, such as a complete home entertainment unit setup. 

Light switches not working

– Failing dimmer switches can be caused by shoddy workmanship or sub-standard products.
Although you may be tempted to fix electrical problems yourself, such issues are not a simple DIY project. However, our team of licensed electricians can take a look at your home's electrical systems for FREE. 
Once they're done with their inspection, our professionals can give you the best options for fixing any issues they may find.
What Services and Upgrades Do Our Licensed Electricians Offer?
Adding premier outlets for new fixtures or electronics

Upgrading and improving breaker boxes

Handling servicing on new installations and upgrades

Replacing old, loose switches and outlets

Installing wiring for ceiling fans, lights, and other wiring

Providing rewiring for the home office, game room, or home theater

Security and landscape lighting

Upgrading home electrical service for new appliances

Making your home safer with GFCI outlets, which are now mandatory with a bathroom renovation.
Our skilled electricians offer repair, installation, and upgrade services. They cover all your requests to improve your home and increase your comfort.
Schedule A FREE Consultation for Your Home Electrical System
CBUS Home Improvement offers the perfect electricians for your home. They start every project with an inspection where they detail improvements and crucial repairs. Through the inspection, they give you the knowledge you need to go forward.
From identifying problem areas in your electrical system to home theater wiring, the crew at our electrician company in Columbus, OH, can and will meet your needs. 
Schedule your FREE consultation when you call us at (877) 846-9292 to connect with the best electricians.