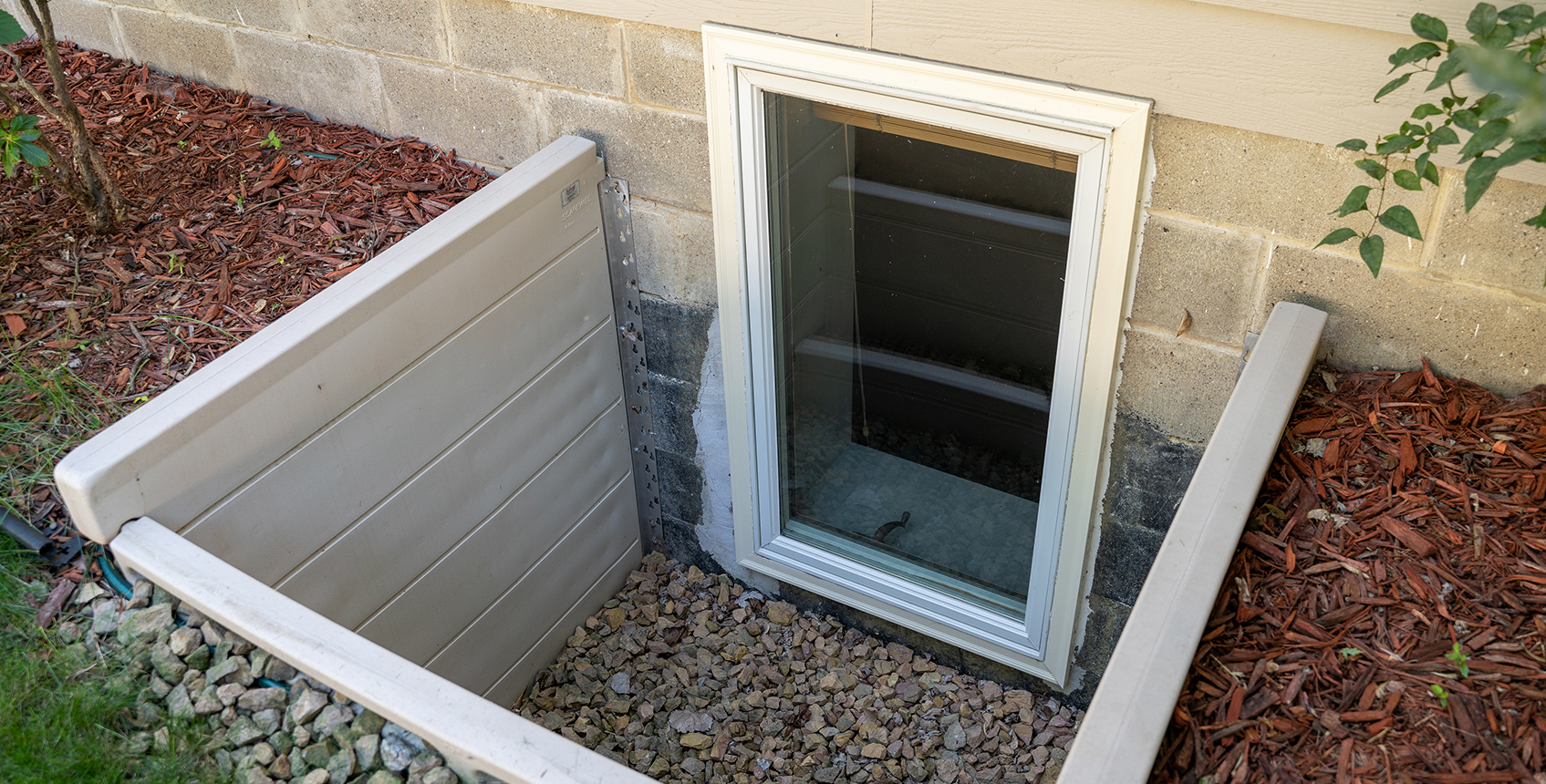 Expert Egress Window Installation For Homes In Central, OH
Egress windows are a wonderful upgrade to any home with a basement! They allow individuals in your basement to quickly exit in case of an emergency. 
What you may not realize is that Ohio Code requires an Egress Window be installed in any basement that has a bedroom or serves as an area where people sleep. If you have multiple bedrooms in your finished basement or are considering remodeling your basement to include multiple bedrooms, then you must include an egress window in each bedroom. 
Along with the installation of an egress window, you will also need an egress area wall or egress window well as they are commonly referred to. Our experts will help you understand your options for egress windows and egress window wells. 
Luckily, adding egress wells and egress window wells aren't stressful when you work with CBUS Home Improvement. 
Curious about egress installation? Give our expert contractors in central Ohio a call at (877) 846-9292 to schedule a FREE inspection with the perfect installation company. 
What Are The Benefits of Egress Windows?
Firstly, egress windows add objective value to your home. They are functional, attractive, and protect against water damage, critters, and burglary. 

Egress windows allow natural light into your basement. This light makes your basement an inviting and functional area, perfect for later renovations. 

Egress windows add high-quality basement ventilation when they are opened to let in natural air.

Furthermore, our products increase the aesthetic value of your home from inside and out. 

More importantly, egress windows offer an additional means of escape in case of a fire or other danger. 

Lastly, if you want to change your basement into a living space, then you need an egress window as per Ohio building code requirements.
Basement Egress Window and Egress Window Well Installation
An egress window is a window installed with a well that includes steps large enough to exit through. CBUS Home Improvement will connect you with our network of experienced contractors to start your next project. They start each project by looking over your basement and planning the best course of action. Through their inspections and proper planning, they ensure your egress window installation goes along without a hitch. 
Contact our basement repair company in Columbus, OH, at (877) 846-9292 today to schedule an appointment. We offer FREE inspections for all projects.