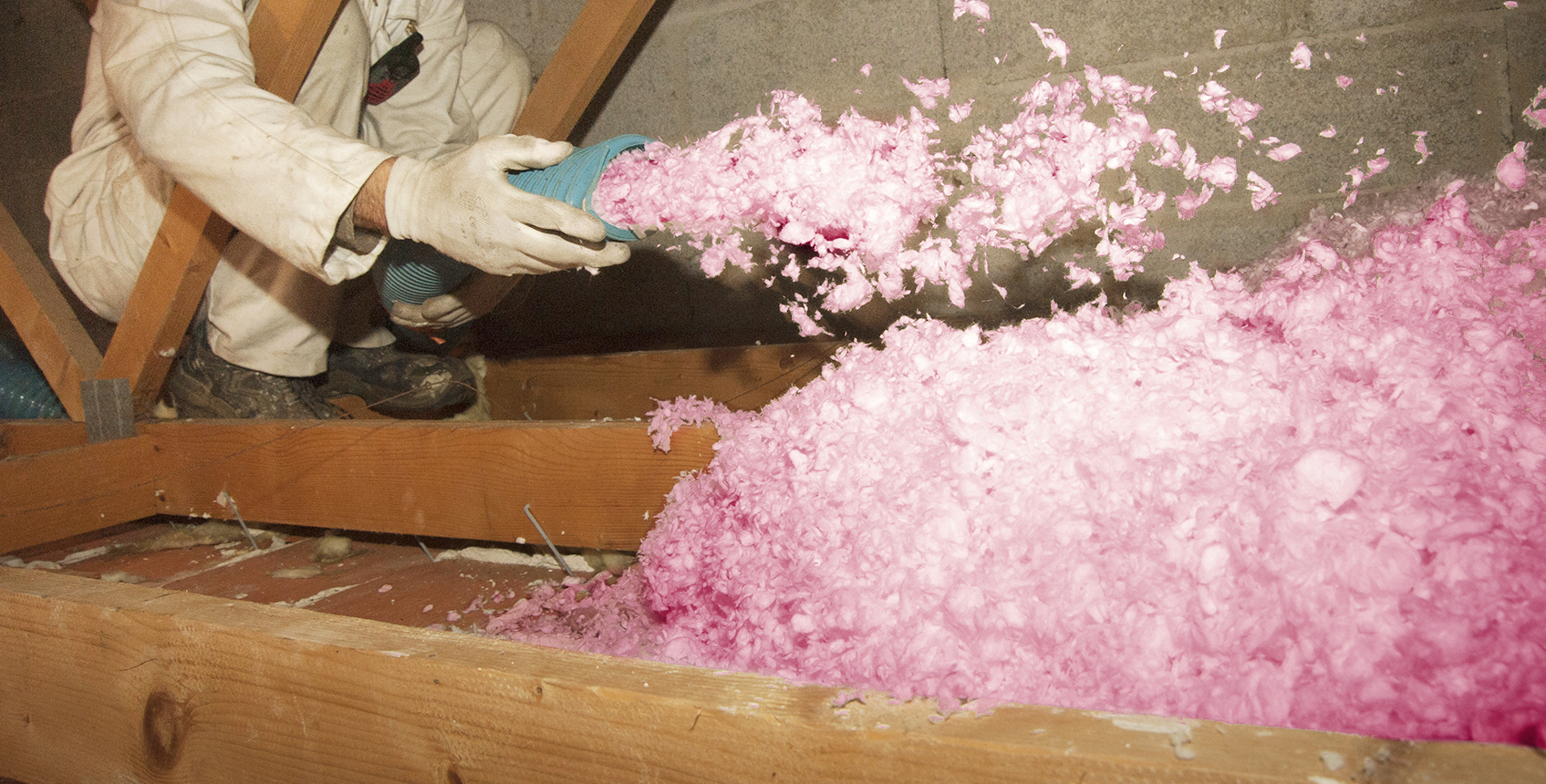 Premier Attic Insulation and Sealing Services for Central Ohio
Do you have high utility bills? An improperly insulated attic can cause high energy bills. Why? Because a leaky attic let's cool air out during the summer and cold air in during the winter. The result? Your home's HVAC system has to work twice as hard to keep you comfortable. 
Luckily, CBUS Home Improvement in Columbus, Ohio, offers effective attic insulation installation to help lower your energy bills and keep you happy. The attic insulation installers in our network use the best products and impressive techniques to improve the performance and comfort of your home. 
Give our contractors a call at (877) 846-9292 today to schedule a FREE attic inspection! 
What Problems Come From Improper Attic Insulation? 
Higher energy bills caused by your HVAC system working overtime to keep you comfortable.

Gradual home damage caused by heat and moisture seeping into your attic.

Poor air quality caused by your indoor air mingling with dust, dirt, mold, and mildew from outside.

Decreased indoor comfort from heat flowing out and cold, stale air coming in.
A lack of proper attic insulation and sealing can lead to discomfort, a damaged home, and high energy bills. No matter what, an underinsulated attic is too expensive to ignore. 
Benefits of Adequate Attic Insulation for Your Home in Central Ohio
Lower utility bills and less HVAC wear and tear

– Heating and cooling is a significant part of your home's energy usage. Once your home is insulated correctly, you can prevent the free flow of air. Preventing this flow reduces the strain on your heating and cooling systems 

Safer home

– A properly insulated attic reduces warm air and humidity. Without excessive indoor moisture, your home and family are further protected against water damage and mold growth. 

Better indoor quality and comfort

– A sealed attic keeps outside air from finding its way into your home. With less outside air flowing through your property, you can enjoy clean, comfortable indoor air.
Schedule Your FREE Attic Inspection With Our Contractors
CBUS Home Improvement knows the best attic insulators who offer quality results at the fairest prices.
Our home repair and improvement companies in Columbus, OH, start every project with a FREE inspection. The inspection involves going into the attic, checking insulation levels, identifying air leaks and searching for problem areas. Additionally, our partners will identify where your old insulation may be failing and provide suggestions for the best solution for your home. 
If your energy bill is high or your indoor air quality is terrible, let our inspectors have a look. Give us a call at (877) 846-9292 to schedule an inspection with our home improvement experts.