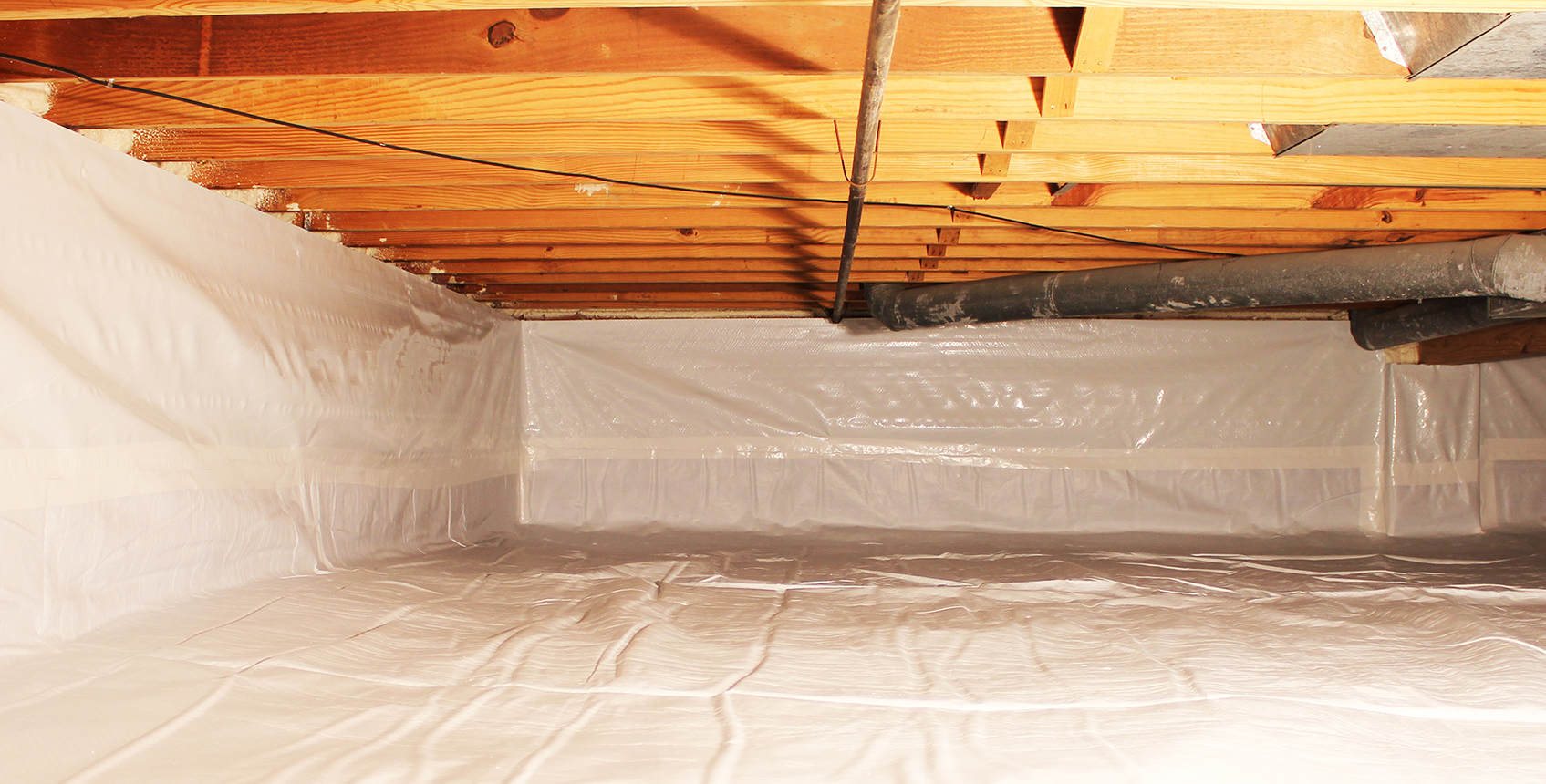 Expert Crawl Space Insulation and Crawl Space Encapsulation in Columbus, OH
Although your crawl space is safely tucked under your home, it is vulnerable to many problems. Problems such as mold growth and high humidity can originate in your crawl space. These problems can threaten the health of your family, devalue your home, or even damage your home enough to make it unsafe. 
Luckily, issues such as mold growth and high humidity can be prevented with proper crawl space encapsulation. At CBUS Home Improvement, we offer a network of expert installers who offer effective crawl space insulation and encapsulation services, so you can have the clean, dry crawl space you've always wanted.
Are you unsure if you need to encapsulate your crawl space? Give our crawl space companies in central Ohio a call at (877) 846-9292, and we can schedule a FREE consultation. 
What Is Crawl Space Encapsulation?
Encapsulating a crawl space involves sealing the area to avoid indoor moisture issues. This process requires a heavy-duty polyethylene barrier, which is added to completely cover your crawl space's floors and foundation walls. 
The more the moisture barrier covers, the more effective it can be in protecting your home. Furthermore, our contractors install vapor barriers with sealing tape to ensure each liner piece is connected and secured.
Is it good to encapsulate a crawl space?
Yes. Firstly, an encapsulated crawl space protects your home and family against mold, foundation damage, and even invasive critters. Secondly, an encapsulated crawl space adds objective value to your home. 
Lastly, an encapsulated crawl space is more valuable for you and your family. Instead of avoiding the damp, humid crawl space, you can now use the area as a storage space. 
Furthermore, you should consider insulating your crawl space if you're experiencing any of the following:
Mold

Mildew/musty smell in basement

Soft or separating floors

High cooling costs

Cold floors above the crawl space

Wet insulation

Sweating windows

Insect problems
The more vulnerable your crawl space is, the more vulnerable you and your family are to preventable problems. 
What are the benefits of crawl space encapsulation?
Prevent critters and pests from invading your home through holes in your crawl space

Reduce the humidity and moisture

Prevent floor joists from rotting and failing

Stop mold and mildew from thriving in a damp crawl space

Allow cleaner air to circulate through your home

Provide a safe and dry storage area

Increase the value of your property
Crawl space encapsulation services in Columbus, OH, will benefit your family and your home.
Contact Our Crawl Space Waterproofing Specialists in Columbus, OH
Having an encapsulated crawl space will help prevent high humidity, water damage, and can even reduce invasive critters. 
If you're worried about moldy smells from your crawl space, then give us a call at (877) 846-9292 to schedule a FREE consultation. We are happy to answer your questions and provide the answers you need to make the best decisions.
Furthermore, we will connect you with the best crawl space encapsulation companies in your area.