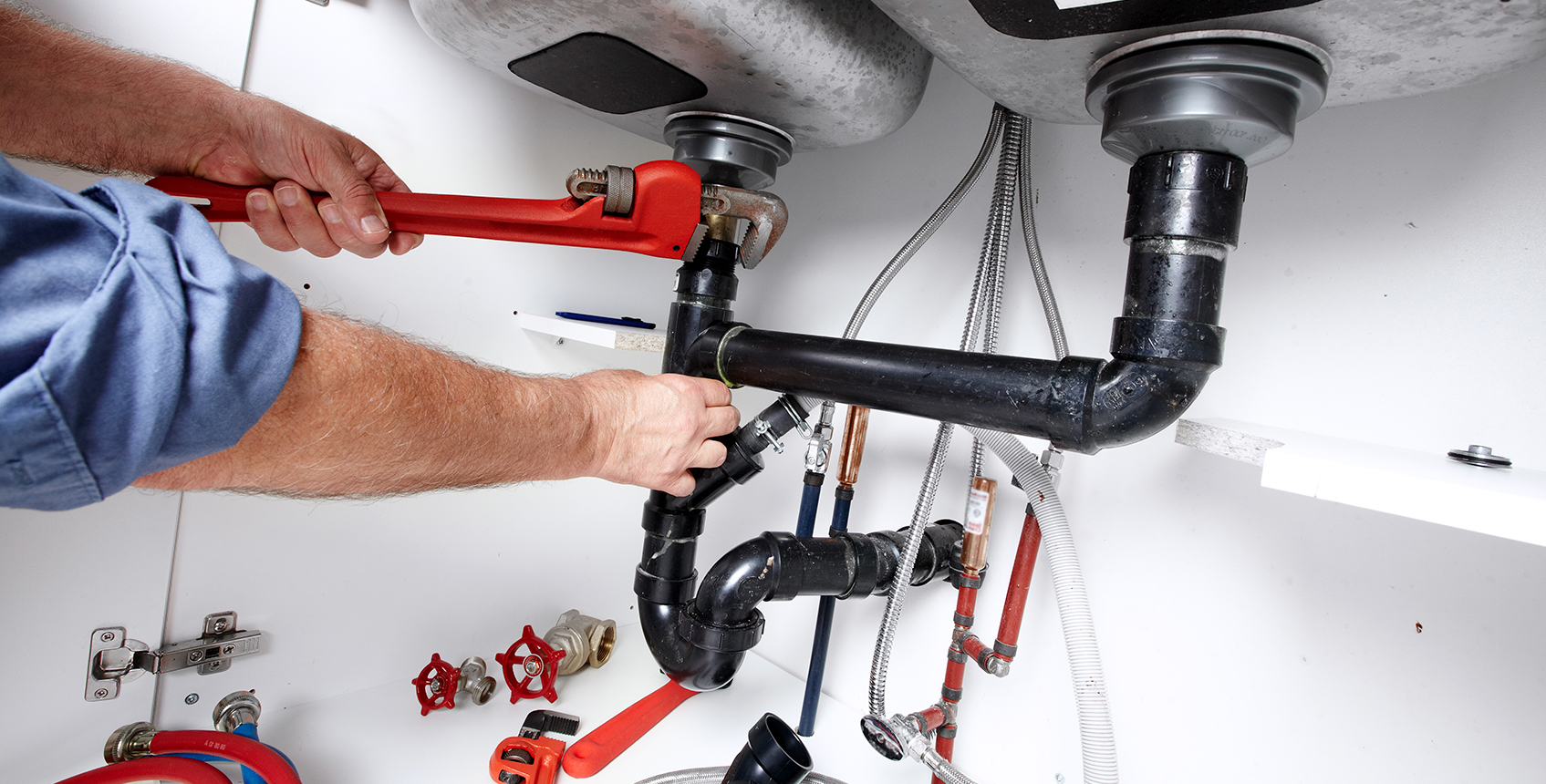 We Offer Effective, Professional Plumbing Services in Central Ohio
From a leaky faucet to a clogged drain, plumbing issues are as common as they are annoying. Being unable to use your kitchen sink or bathtub won't make your life easier or more comfortable. Therefore, when you find plumbing issues, you'll need help as soon as possible.
Luckily the plumbers who work with CBUS Home Improvement are ready to help. Our expert plumbers in Columbus, OH, can handle any residential plumbing issue inside and outside of your home. From repairing annoying drips to replacing leaking pipes, our plumbers work quickly and deliver perfect results.
If you have a domestic plumbing issue, give our plumbers a call at (877) 846-9292 to schedule an appointment. We look forward to connecting you with our network of quality, experienced plumbers!
What Are The Most Common Plumbing Problems?
Low Water Pressure

– Low water pressure is a problem we frequently see in older homes. Mostly, low water pressure is caused by a build-up of sediments on aerators. A simple cleaning will fix this problem. However, if your pipes are leaky, then you'll need a plumber to take a thorough look. 

Dripping faucets

– Drippy faucets are irritating but also expensive. They slowly rack up water bills by slowly wasting your water supply. Most likely, the problem is caused by a stiff, torn, worn, or dislodged washer. 

Clogged toilet

– A clogged toilet comes from blockage created by paper and human waste. Similar to a clogged drain, you can fix your toilet with a plunger and a little elbow grease. 

Sewer System Backup

– There is nothing more daunting than a smelly, expensive problem like a sewer system backup. This problem has no easy or quick DIY solution. You will need the help of a skilled plumber to come in and identify the issue. Sometimes, the problem may not be on your end, and the water company will have to cover repairs. 

Running toilet

– A running toilet can usually waste up to 200 gallons of water. Such running water makes your toilet unusable. Additionally, your bathroom may become damaged, and your water bill is going to skyrocket. A skilled plumber can deliver the premier, long-term solution you need. 

Slow-Draining Sink, Bath, or Shower Drain 

– A clogged drain is created by blockage restricting water flow. Some common ways of unclogging a drain include baking soda and vinegar, a chemical clog remover, or a plunger. 

Faulty Water Heater

– A failing water heater can be caused by a faulty pilot light, a build-up of sediment in the tank, or even a broken thermostat. Either way, a broken water heater needs a professional for inspection, maintenance, and repair.

Leaky Pipes

– Leaky pipes can cause water damage to your home. Furthermore, identifying and reaching a leaky pipe is not easy. If you suspect a leaky pipe, let an experienced plumber take a look and give you a definite answer. 
A skilled DIYer can resolve many of the problems outlined above. However, we can help if you need assistance from an experienced plumber who stands behind their work. 
Our Professional Plumbing Services in Central Ohio Include:
Drain Cleaning

– Our contractors will get rid of any backups and clogging your home is experiencing.

High-Pressure Water Cleaning

– Our residential plumbing services will help your pipes flow smoothly and avoid clogs. 

Leak Repair

– Our plumbers will resolve your dripping faucets. They offer water line repair, fixture repair, and other plumbing services in central Ohio.

Sewer Line Repair

– A broken sewer pipe is terrible for your family and your home. Let our plumbers identify the cause and deliver a comprehensive solution. 

Water Heater Repair

– Along with water heater installation, our plumbers offer maintenance and repair work. 

Preventative Maintenance

– Our contractors can deliver a thorough inspection of your home and ensure problems are settled before they arise.

 
Our experienced, professional plumbers can resolve plumbing issues such as leaky faucets or clogged toilets. They can also resolve extensive problems such as sewer line repairs and broken water heaters. 
Contact Us For The Network Of The Best Plumbing Companies in Central Ohio Offering FREE Consultations
Residential plumbing in Columbus, OH, does not have to be stressful or expensive. Working with our plumbing companies in central Ohio will give you peace of mind and confidence in your home. 
Are you tired of a leaky faucet or are worried about a leaky pipe? Give our plumbers a call at (877) 846-9292 today to schedule a FREE consultation.